Producers introduce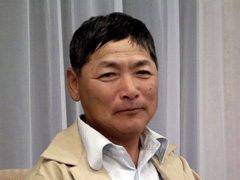 1 Location - Wakayama Prefecture
2 Name - Kakishiba Takashi
3 store name - Kakishiba plantation
4 profession - Farmer
5 Recommended Items - Kishu Nankoubai crushed Dried plum (Japanese Umeboshi)
6 Date of Birth - 1951/02/19
7 constellation - Pisces
8 motto - Sincerity, integrity,Do not lie
My sticking to
What are the things you are careful in making umeboshi? (Japanese Dried plum)
"Friendly to people ..., I am committed to making Umeboshi of peace of mind.
For example, pesticides are prevention injection When compared to a human.
plum tree is also done in pest, because it may become sick and I needed to make a clean plum.
But Think your body, the chosen (not strong) only a little pesticide, we have to use.
When sprayed with machine (sprinkler), I will require three times the pesticide than sprayed by hand. So I have been sprayed by hand. "
※ completely pesticide-free cultivation of plum is very difficult.
I tree seems to organic cultivation of plum?
"In our farm, using something cow dung, wheat, organic compost ? EM bacteria (that of beneficial microorganisms), we brought up the tree of plum using traditional fertilizer as much as possible."
It is fun to be in the making umeboshi is?
"Well, snares good if you have paid off. (Fruit) After getting fat. The harvest's ~ me. The that harvest for farmers because it is a bonus." (Laughs)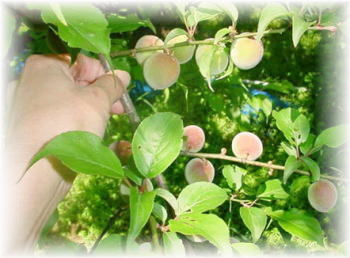 Producer's profile
Honest farmer.
And started to make Umeboshi from mother generation, About '30.
The first is so has been taught how to make Umeboshi from neighborhood of farmers.
Contrary to now, more farmers will come to buy the seedlings of plum to make Mr. Kakishiba of.
In a range of family-run the reach of the eye to every corner, to use the only clearly seen material of origin, using carefully and brought up was plum, I make the Umeboshi.
While you explain the umeboshi making process, the term "good to the body of the audience" or "what peace of mind even a little" many times has been heard.
Moreover, "in the era of recession, because the string of your wallet is hard (laughs)" as cheap as can be sold,"By omitting the personnel expenses", "cash business" cost also as low as possible,
it does not neglect some companies effort.People say that kind of thing only lip service is, but feelings had muffled the words of Mr. Kakishiba.
Keenly, this person seriously, I sincerely feel that making a Umeboshi.
Never betray the people who buy, okay if things make of this man! Is hallmark.
By the way, I've met you also to daughter, it was pristine obedient child of nowadays unusual place. It is a well-worn expression, but as of umeboshi to make Mr. Kakishiba of.
When Mr.Kakishiba I think what is making umeboshi for smile of this child, Umeboshi was felt in even more appreciated.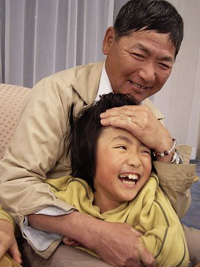 Customer's opinion regarding this product
Please share your thoughts regarding this product.