Introduction of the producer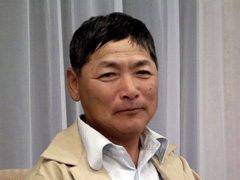 1 Location - Wakayama Prefecture
2 Name - Kakishiba Takashi
3 Store name - Kakishiba plantation
4 Profession - Farmer
5 Recommended Items - Kishu Nankoume crushed Dried plum (Japanese Umeboshi)
6 Date of Birth - 1951/02/19
7 Constellation - Pisces
8 Motto - Sincerity, integrity, not to lie
What the producer is particular about
What do you pay attention in making Umeboshi?
"Gentle to our bodies..., I am aiming to make safety Umeboshi.
For example, pesticides are like preventive injection in human.
Ume tree is sometimes caught in pest or becomes sick too like human and pesticides are needed to make beautiful Ume fruits.
But for customers' health, I use only a little pesticides(not strong) for our Umeboshi."
※Completely pesticide-free cultivation of Ume fruits is very difficult.
Do you grow Ume trees by organic cultivation?
"In our farm, we are using cow dung, wheat, organic compost, EM bacteria ( a kind of beneficial microorganisms), we bring up Ume trees using traditional fertilizer as much as possible."
When do you feel the most joy in making Umeboshi?
"Well, I feel the most joy when I feel the growth of the fruits and harvest full grown fruits. It is like bonuses for us farmers." (Laughs)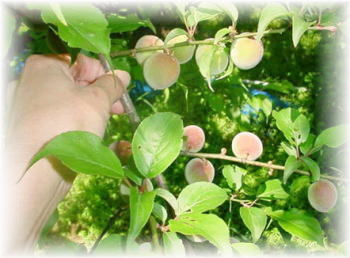 Producer's profile
Honest farmer
Kakishiba plantation has produced Umeboshi from his mother's generation for over 30 years.
At first neighborhood of farmers taught how to make Umeboshi.
But now, farmers come to buy the seedlings that he made.
They family-run and can take care of all things.
Their Umeboshi materials are clearly seen where they are from and Ume fruits are carefully brought up by them.
Moreover they are making efforts to reduce costs to sell them at prices as low as possible.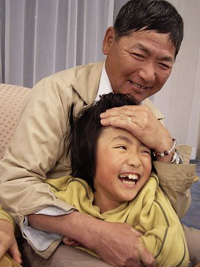 Customer's opinion regarding this product
Please share your thoughts regarding this product.