My sticking to
What is the features of the bag of wood Maji village?
Wood grain taste increases enough to wear beautiful , it is bag light and durable!
Thinly sliced ??from a long time ago, has been used heavily as a building material was soo, Yanase cedar quality of Kochi Prefecture Avenida Village (Yanase too), since it is shaped, if overlapping, it is light and durable so. In addition, by using long, grain of natural wood, will be more tasty.
I am happy when you and out to special events, inside his bag has become so tasteful, your me come to show. In addition, since it is made ??by thinking through the surface treatment of the water-repellent coat, and handle natural leather, double zipper, inner pocket, and shoulder belt can be removed, also ease of use, regardless of season and location, it can be useful. ・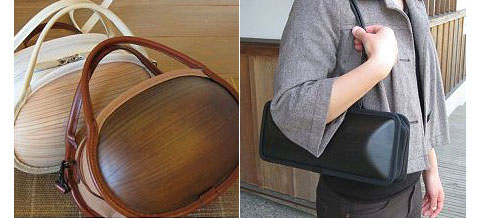 1% of the turnover of the thinned wood products, I heard it was reduced to the forest, to be utilized for conservation of forest.
Bag of this tree has been created using grow in the forest of Kochi Prefecture Avenida Village, thinned wood of cedar.
Forests that have not been (felling trees at appropriate intervals) thinning, tree dense, sunlight also does not turn on, the growth of the tree becomes worse, the forest itself is I'm debilitating. In recent years, forests by the decline of forestry is not thinning increases, forest has weakened rapidly. In order to save the forests debilitating, thinning is needed, but funds Need To thinning. So, Avenida Village, which accounts for 96% of the village forest area, we are project commercialized thinnings, by reducing the forest its profit, to advance the thinning further, that, trying to protect the forest. In addition, thinning material itself, I'm a tree that has not been utilized so far. And that it bent or, referred to, not a timber as it is, it is thinning when cleaning this mountain, I had been discarded as it is. "Profit that was created by commercialization → sale of thinning → ??thinnings, to advance the further thinning, grow forest" is ideal cycle that is, it lasts forever. When's a healthy forest, the amount of absorption of carbon dioxide also increased, so it is also in the reduction of CO2. Even in Hokkaido Toyako Summit secretariat of 2008 that was discussed environmental issues, and I was using a bag of this tree.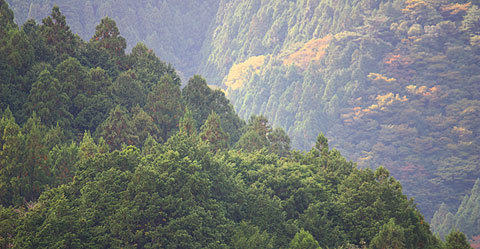 Where the hard part, do you What kind of place when production?
Since such that no one is doing, I is that it is not whether or not feasible, can only try.
The superimposed many layers the cedar that was thinly sliced, or press molding, in particular, in wood, in addition Sewing direct sewing machine, are you in the bag, but I was such that it does not look at an example to not much else. So, there is no existing data, do you make in this mold is this curve? This is the place where Toka, and that, do not know the result is that kind of thing, if you do not try it is very. If you try to actually shape the shape that I thought it was difficult or can smoothly surprisingly, it was thought that it is easy, or did not go quite well, is no longer, try and can only go stacking the data this ne.
What is the origin of the name of the tree bag Maji village "Monakka bag" mean?
This is the name with from middle fittingly, candy! Form is probably similar (laughs).
Even if you're overseas, and speak so, it seems easy to understand.
Leave a message to our customers! There is no other, bag of wood Maji village "Monakka bag" is a one-of-a-kind product!
Depending on how, because taste will be different at all, I am happy to embezzle, if you can enjoy the texture of the bag of your own.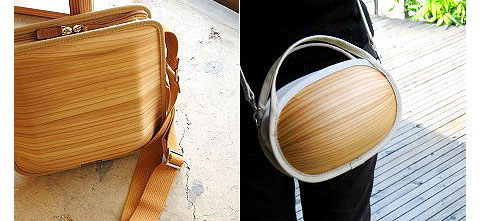 Producer's profile
Accounts for 96% of the village forest area, the forest village of one of the best in the nation! Kochi Prefecture Avenida Village

Kochi Prefecture Avenida Village, is a village in the forest, one of the best of its kind in the nation that forest area accounts for 96% of the village.
Is a producer of high-quality cedar represented Yanase cedar (Yanase too), we have supported the forestry Tosa from the Edo era. Yanase cedar (Yanase too), in the cedar wood of good quality, which is also that the value of 30 million is one with the past, supple, very strong. Because it is cedar, which grew up in rainy regions, resistant to moisture, from ancient times, it has been used heavily as a building material was soo. Also construction of Edo Castle and Nijo Castle, has been used (Yanase too) this Yanase cedar. However, along with the times change, current, forestry has reached a major turning point. Also, in today's issue of the global environment is important, the forest is now attracting attention not only a place of production of wood, as a place to make air and water. So, we established the company in the third sector responsible for the system development of new forestry in 2000, the Corporation Ekoasu Avenida Village, "to grow a forest," "to collect the forest", "to process the Forest" Avenida Village, "Forest you are doing the activities that it aims to circulate whole to sell "them, commercialized thinnings, is reduced to forest benefits, and promote thinning further.

I grow the "Forest of eternity" of ecosystem circulation!

In Avenida village office, opened a "forest fund of a thousand years" to the realization of the Forest of eternity, and that it set aside in this fund 1% of the turnover of the thinned wood products, Ekoasu Avenida village, reduced to the forest, I have been utilized for conservation of forest. We are also activities in order to have have a consciousness not only promote the "thinning, to the children of the city, and ask them to experience, that foster the mountain. name that Ekoasu also comes from the fact that ecology! "surely" tomorrow and I've been "(Ueji's producer)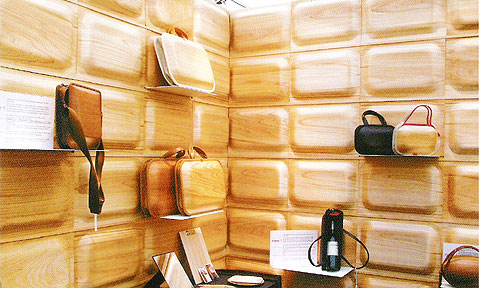 creating products that feeling to protect the natural was rice

was born in Avenida Village, grew up in Avenida Village, genuine Ueji's, seems to "Avenida grew up." The days of "children, to. Father We played well in the forest, with or asked to take me to the field of forestry well, forestry, I was in the familiar always. cedar Maji village, tree 100 of Japan cedar chosen to select, lined Akita cedar, Yoshino cedar, it has been chosen as Japan's three most beautiful forests. village, I have a mountain of Senbon'yama, but cedar is there, adults It remains strongly to the childish mind. since I was small, I feel even turning the hand some people, I do not completely around. or rather reverence for the cedar, and that, I wish wow, it referred to as "trying to do the forestry" is, I thought vaguely. There are feelings in forestry a slump on a nationwide scale, will give added value as the form of a new tree, and that, let's connect to the activation of a new forestry earth-friendly. Currently, those who showrooms in Kochi city, you'll keep an eye on the efforts Maji village also open, to cheer us as a special villagers have also exceeded 3,000 people. Including the village office, because it is a project that is working hard villagers of 1050 people person population is together, that those various nationwide are who have empathy, wheel has spread, I am very happy. " (Ueji's producer) that ingenuity and technology was observed, thinnings goods Maji village, February 1st Kochi eco industrial ideas Prize Award, 2002 March 16th, Kochi Prefecture, 2002 local industry Award 2003 thinning, thinning material available nationwide contest forestry improvement Promotion Association Chairman's Award in November 2002 and has won awards such as. "Breadth Maji village is approximately 165.52 square kilometers. Mountains and rivers is, I just beautiful. I want to aim that you have a system development of new forestry, leading to a forest of eternal ecosystem circulation someday. " (Ueji's producer) was born from the thinnings of cedar Maji village, the bag of wood nostalgic, hot feeling that grow in the forest, protect the natural has been put.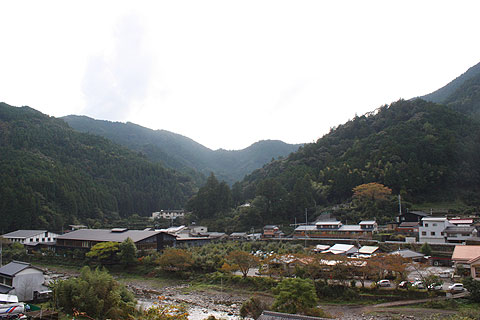 Customer's opinion regarding this product
Please share your thoughts regarding this product.