What the producers are particular about
What is the features of the bag of wood Maji village?
It is that this bag has beautiful wood grain. The more you use it , the more wood grain's taste increases. In addition, it is light and durable!
The material is good quality Japanese cedar "Yanasesugi"produced in Umaji village, Kochi prefecture that has been familiar as good building materials from ancient times. It is thinly sliced and piled up in layers to create the lightness and the durability.
It is possible to use long, the beautiful texture of natural wood will get more tasteful.
In events, sometimes users come to show us their beautifully aged bag that have been used for a long time. I feel glad at such time.
In addition, so as to be a handy and convenient bag, we thought out the specification. The surface treatment of the water-repellent coat, and natural leather handles, double zippers, inner pockets, and a shoulder belt.
Regardless of season or location, it can be useful.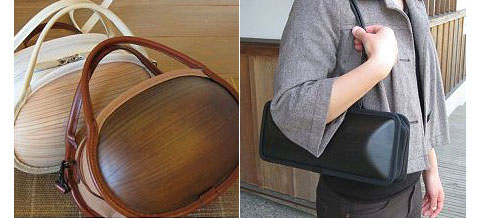 1% of sales of the thinned wood products are utilized for conservation of forests.
This bag is made out of thinned wood of cedar growing in the forest of Umaji Village, Kochi Prefecture.
In forests that have not been (felling trees at appropriate intervals) thinned trees grow densely and can't get enough sunlight and the growth of the trees become worse and the forest itself will weaken.
If tree thinning isn't be done to forests, forests are weakened rapidly. Due to the decline of forestry in recent years, such thing is increasing in Japan.
In addition, thinning material was not utilized at the past time.
It was thinned only for cleaning mountains and discarded.
In order to save the forests debilitating,, thinning is needed, but fund is needed to do so. Umaji Village accounts for 96% of the forest area, we started a project to commercialize thinned cedar →return a part of its profit to the forest →advance the further thinning and protect the forest.
It is an ideal that the cycle continues forever.
In addition, healthy forests absorb more carbon dioxide and it also lead to reduction of CO2.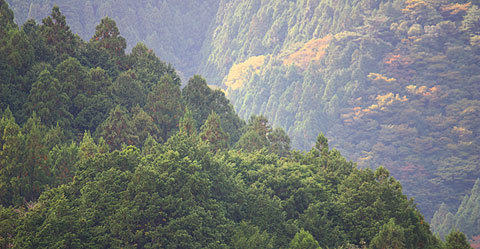 What is the hard part of producing?
It is that there was nothing but trying whether creating is feasible or not since no one had ever made bags like these.
Pressing,molding and bonding many layers of thinly sliced cedar, in particular putting stitches directly into wood sheet by machine was difficult because there were no data and no example yet.
some trials got along well surprisingly, some was more difficult than expected.
There is only collecting data by trying.
What is the origin of the name of the wooden bag Umaji village "Monacca bag" ?
This is named from MONAKA waffle cake ! Because the form looks like that (laughs).
This explanation seems to be easy to understand not only for Japanese but also for foreigners.
Leave a message to customers!
There is no other bag like our Monacca wood bag.
We hope customers enjoy their bag's original change with time.
Depending on how they are used the taste will be different at all, I am happy that you will embezzle them and will enjoy the texture of the bag of your own.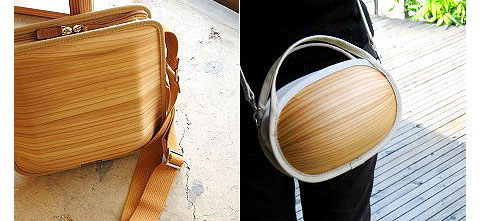 Producer's profile
Umaji Village, Kochi Prefecture is a region with 96% of its land area covered with forest. Umaji Village is one of the most blessed forests with richness of nature in the nation!

Most area of the village was forest, and the forest industry prospered as the production area of Yanase Cedar that was one of the finest cedar from Edo period.
It is supple and very strong and was valued at 30 million yen once.
Because it grew up in rainy regions, resistant to moisture, it has been used heavily as a building material from ancient times. It was also used for the Construction of Edo Castle and Nijo Castle.
However, along with the change of time, forestry has reached a major turning point. Also, the issue of the global environment is emphasized nowadays, the forest is now attracting attention not only as a place of production of wood, but also as a place to make air and water. Therefore, Umaji village established a company as the third sector responsible for the system to develop new forestry in 2000, the company was named the Corporation Ecoasu Umaji Village.
"to grow a forest," "to collect the forest", "to process the forest" "to sell products from forest" They aim to circulate these and produce products utilizing thinned cedar and return profits to the forest. It leads to pushing forward thinning.

They grow the "everlasting forest" of ecosystem circulation!

Umaji village office set up a "the forest fund of a thousand years" for the realization of the everlasting forest, and the Ecoasu Umaji village company have set aside in this fund 1% of the turnover of the thinned wood products and it is utilized to the forest conservation activities. They are also active in activities to have children growing in cities know our activities. They hold events that children can experience thining.
Kamiji producer told that the company name " Ecoasu also came from that tomorrow would surely be ecological! ("Asu"is Japanese meaing tomorrow.)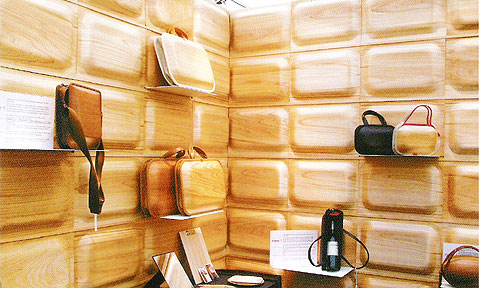 Products with their feelings to protect the nature

Kamiji producer was born and raised in Umaji Village.
He said"When I was a child, I often played in the forest and my father often took me to the field of forestry, therefore forestry was familiar to me.
The cedar of Umaji village was once chosen as one of the best 100 tree of Japan and was also deemed as one of the most beautiful forests in Japan together with Akita cedar and Yoshino cedar.
There is a mountain called Senbonyama in Umaji Village and the cedar growing there was the most amazing. It remains strongly to the childish mind. I naturally thought I would engage in forestry.
While the forestry struggles nationwide, we hope we will be able to add new value to tree and it will connect to the activation of a new earth-friendly forestry. There is a showrooms that people can know our activities in Kochi city and 3000 people cheer us as a special villagers. It is a project that villagers of 1050 people is working together including the village office and I appreciate that the waves of empathy are growing nationwide. "

The thining materials product of Umaji village was recognized its ingenuity and technology.
Their products won awards such as the 1st Kochi eco industrial ideas award, the 16th Kochi local industry ward, and in the thinning material use contest forestry improvement Promotion Association Chairman's Award in 2002.
Kamiji producer says "The area of Umaji village is approximately 165.52 square kilometers. Mountains and rivers are very beautiful. I aim to develop system of new forestry, leading to a forest of eternal ecosystem circulation. "

Their bags born from the thinings of cedar of Umaji village are full of their strong feelings for growing forest, protecting the nature.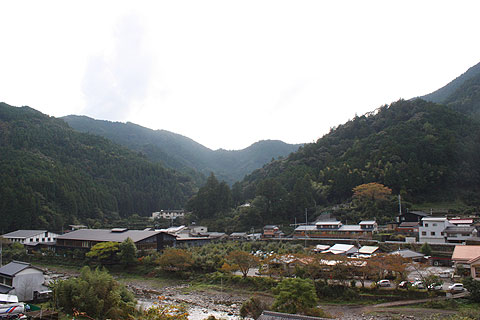 Customer's opinion regarding this product
Please share your thoughts regarding this product.